Quartz Countertops: Eco-friendly With A Touch Of Class And Glamour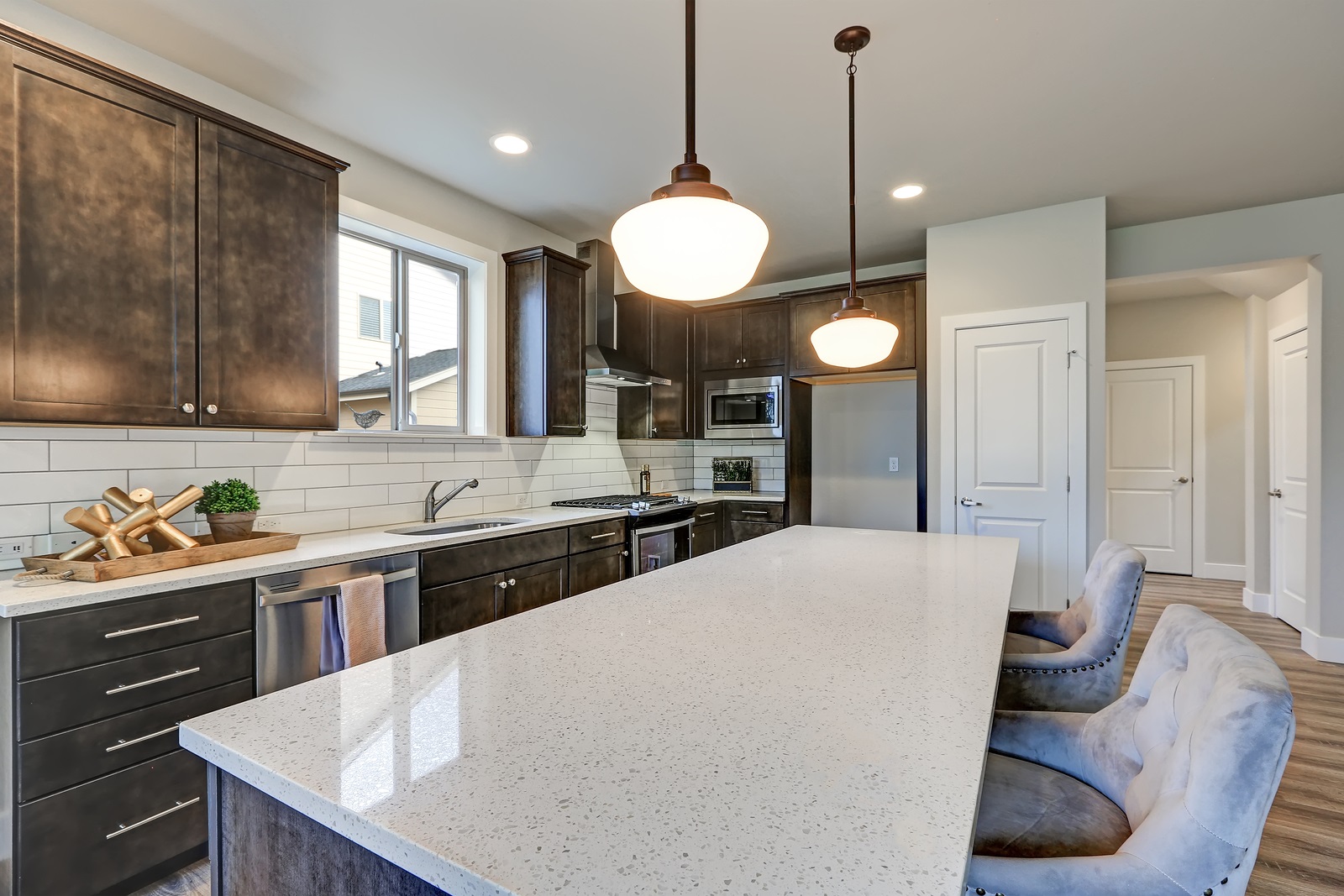 Why are quartz countertops eco-friendly? Perhaps, this must be the reason why you decide to open this content. You are looking for high-quality and durable countertops to install. So, it is not deniable that you get interested with a countertop that doesn't only look appealing, but also eco-friendly. Quartz is a kind of engineered stone, a composition of 93% quartz and 7% pigments and resins. Quartz countertops have been the top choice of most popular kitchen countertops. This kind of stone offers a lot of advantages in a workspace; it is an eco-friendly material.
Beautiful quartz in the kitchen
Considering the appreciation of being an environmentally friendly aspect of quartz, you are also concerned with the looks and how it performs in the home. Work with the reliable dealer at graniteselection.com and visit their showroom. It is also possible to visit the selection of special quartz through their virtual showroom and even design their own kitchen. A customer can have the chance to try all the shades and tones of quartz countertops available. With the kitchen visualizer tool, you can create an image of how your choice of special quartz looks after the installation. With the ability to create your own kitchen quartz countertops virtually, you can have the chance to try all the different colors and tones of these quartz countertops. It is something that other dealers online can provide.
Why choose quartz countertops?
Choosing quartz countertops is the best decision that you ever make. It could be a decision that you will repeatedly be choosing once you decide on countertops replacement or renovations. Here is the reason why and the benefits of getting from this countertop option:
Variety of shades and patterns. Quartz are in a variety of shades and patterns; it includes the solids. It is possible to get the same look of granite and some other natural stones as you wish. It has high-intensity tones, and neutrals are in the palette too. It comes with variations and consistent color or shade and pattern.
Durable. Quartz is naturally strong. Durable countertops are assured, which is more resistant to cracks, burns, and chips. Quartz is long-lasting; how much more if you take care of it more?
Non-porous. Quartz doesn't need sealing, making it invulnerable to mold and bacteria; it is perfect for allergic people. It is more stain-resistant.
Eco-friendly. As being said, quartz countertops don't off-gas. It doesn't release a gaseous organic compound into the air.
Quartz countertops are the perfect option when all of your criteria are the above listed.