12 Ways To Transform Your House with Brick Walls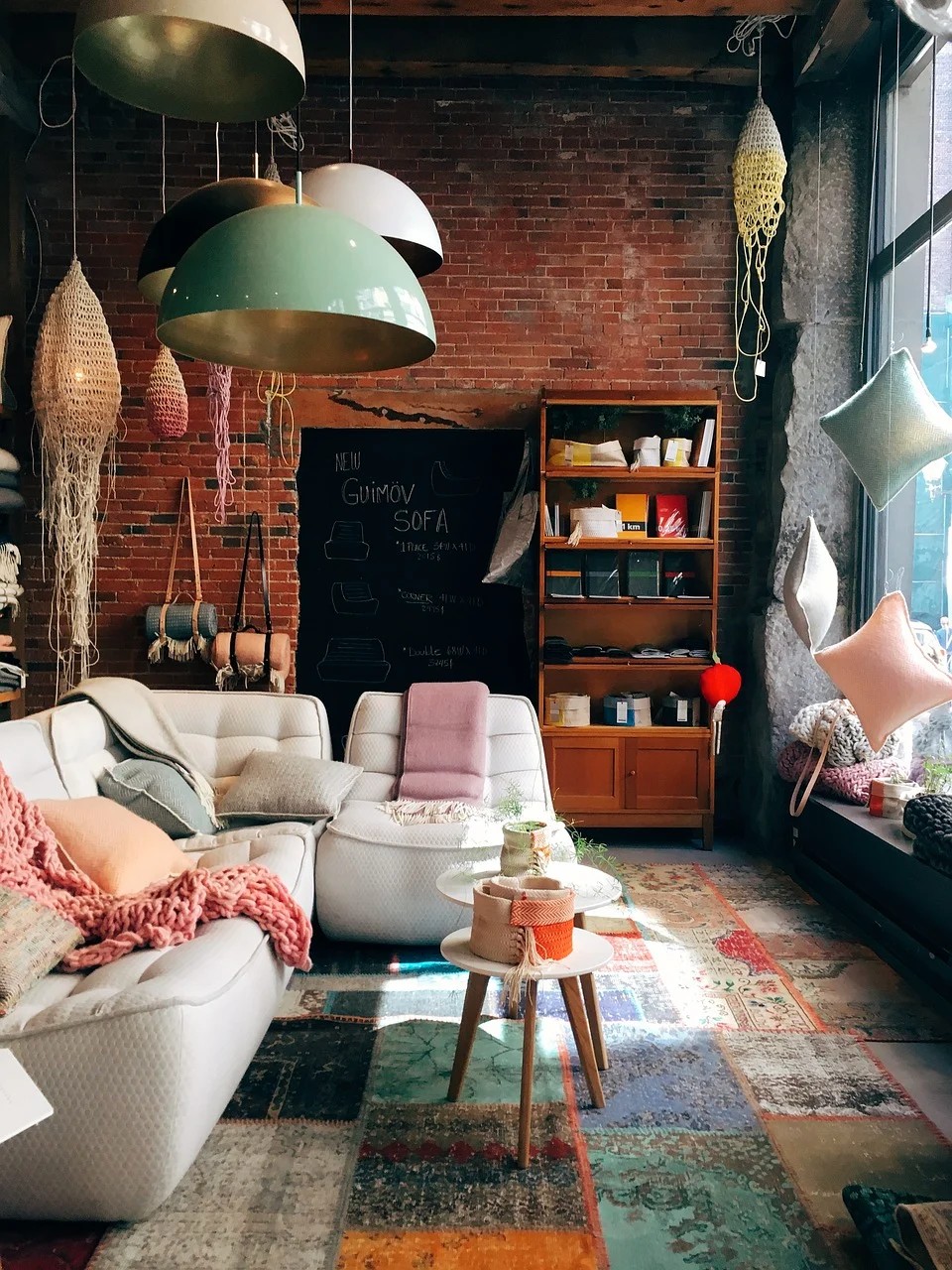 While brick walls are typically associated with vintage homes, it certainly doesn't mean they can't also be modern and elegant. If you're searching for ways to cover interior brick walls in your home, consider applying several effects and techniques. Moreover, choose complementary materials and colors, or preserve or reveal their character and make them stand out in your house.
It's always better to contact masonry and chimney companies near you to help you with your brick wall installation and repair instead of DIYing them.
Here are 12 ways to transform your house with brick walls and change your living space from ordinary to magical.
Build a Textured Contrast
Create a rustic contrast in your modern bathroom with a raw and irregular brick wall that features an assortment of plain, smooth, and patterned tiles. Choose a white, black, and grey color palette to keep your bathroom looking elegant and to tie the whole ensemble together.
Limewash Your Brick Wall
If you already have a brick wall in your house, a limewash coating will give it a soft and porous look. The limewash will soften the original red color of the brick.
Frame a Section
If the brick wall in your house is damaged, you can also choose to expose only a section of it. Frame the brick background with white walls, which can also be a great place to install geometric-shaped shelves or hang pictures.
Play with Layout and Size
If you're feeling experimental, you can play with the size and layout of the brick wall. Go for a rustic and dark brick wall and install them 40-50 millimeters high to add subtle detail and additional texture to the brick wall.
Give a Sneak Peak
Paint the vast majority of the brick walls in your living room a solid white, and only leave out a circle that offers a sneak peek of the clay bricks that create your house's structure. Make the brick circle a piece of artwork and eliminate the need for any additional wall décor.
Paint the Wall Black
A solid black paint can add luxury and depth to your living space and conceal a wall that might have been built with unappealing bricks. To further elevate the atmosphere, team it up with blonde-wood furniture and light-toned upholstery for a striking effect.
Whitewash the Brick Wall
More solid than a limewash, painting or whitewashing your exposed wall brick can serve to change the look, color, and mood of your living space. With whitewash, you can give your brick walls a coverage that shows subtle tones of their original color and have the additional advantage of helping brighten up the living space.
Create Contrast by Layering the Bricks
Let your exposed brick wall serve as a splashback in your industrial-style kitchen. Layer the bricks to protrude and recede to create contrast, shadow, and texture.
Make a Torn-Down Effect
Many brick walls were plastered because they went out of fashion in the 80s, but they've been making a comeback. Create a torn-off plaster look to give your wall an interesting decorative look, making it your dining room's focal point.
Imitate the Brick's Shape
If your bathroom wall bricks have a horizontal, elongated profile, install matching bathroom fixtures. In addition to this, white and black frames will stand out against the wall.
Mix it up
Interior walls of mid-century brick houses feature a unique mixture of colored, glazed bricks and salvaged bricks. Roughly clean the salvaged bricks and leave some of the pre-existing marks for texture and effect.
Color-Contrasting Mortar
Make your brick wall look more modern with a contrasting mortar. A light-colored contrasting mortar will complement your wall with deep brown and red bricks and become the focal point of your room.
There are a plethora of options to choose from when it comes to brick walls, so ensure to choose something truly unique for your home by consulting expert masonry and chimney service providers.
In many homes, brick walls are mostly confined to fireplaces and chimneys only. If your fireplace requires a touch-up, Creative Masonry and Chimney are available to help you make it look perfect again. We offer  masonry services in Connecticut. We work closely with our customers to create efficient designs that look great and work better.