How to Manage Your Travertine Floors?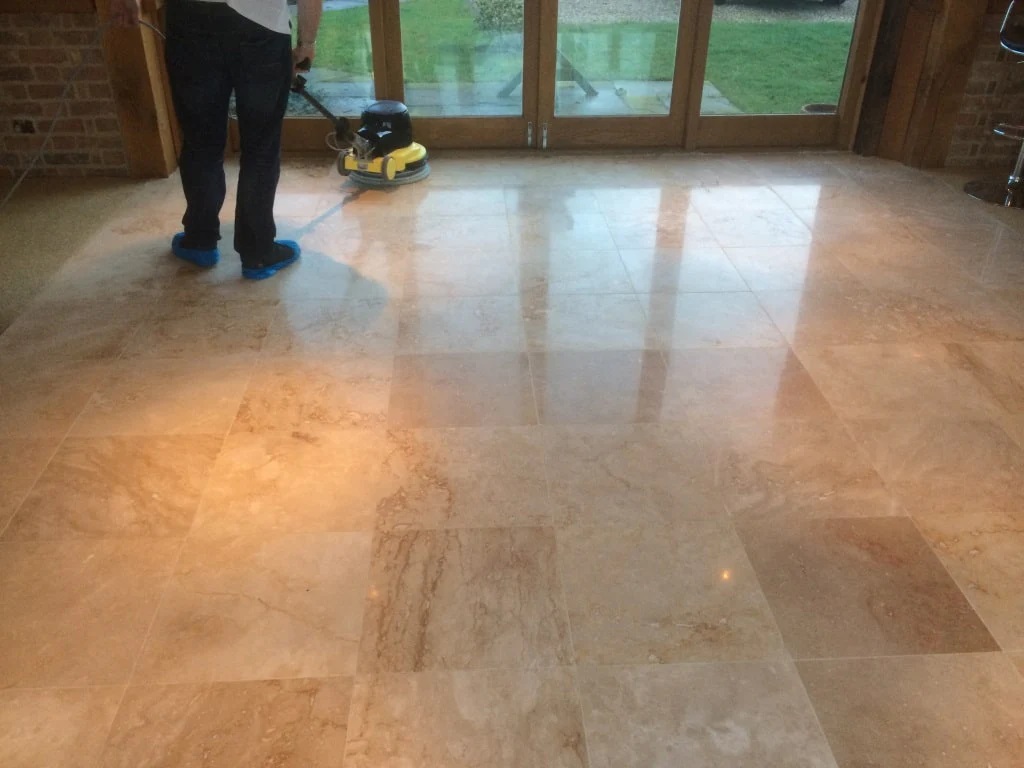 Dealing with travertine floors is not easy. The constant site is dirty flooring can spoil your mood and can even make your house look ugly. What to do next? Well, there are many ways by which you can restore the shine of your Travertine floors. Travertine cleaning and repair is in these days as it is the only solution to the problem.
What are the Various Ways by Which Travertine Cleaning can be Done?
Ugly dull looking bathroom floors are like nightmares. Constant cleaning and mopping won't fix this. But don't worry. There are many other ways by which you can fix this.
1.    Proper Cleaning:
We know that you take care of your bathroom floors and make sure that it is mopped on a daily basis. But these stubborn soap films won't go away even after all these efforts. You can use scrubs and spend an entire day cleaning the washroom, it still won't get you the desired results.
For such cases, deep cleaning is required. Deep cleaning removes all the dirt particles, even the ones that were embedded deep inside. This will give a whole new shine to your Travertine, making it look all new.
2.    Repairs:
If you've witnessed small holes in your Travertine, then it is better to get a repair done. Repairing includes filling the pits and holes with fillers to achieve a clear smooth surface. While doing the repairing part, make sure that the filler sits in perfectly so that the holes are free from any dirt. To get a perfect smooth floor, hire a professional who knows how to repair the travertine.
3.    Polishing and Honing is a must:
If you have dull and lifeless flooring, then why don't you consider getting it polished? Scratches, soap film, dirt and holes can make your Travertine look old and dull. A proper honing and polishing is required to restore the beauty of your flooring.
The procedure is not complex and includes clearing the dead layer so that the stone lying beneath is exposed. The exposed surface is then polished which gives a perfect shine to your Travertine. If you wish to have a matte finish, then you can ask for a matte polish.
4.    Seal the Pores and See the Glow:
There's no doubt that Travertine is highly prone to pores and small holes and one needs a solid way to deal with it. If the pores are big in size, fillers can be used to cover them. Buy, if the pores are small in size, then they can be sealed using enhancing sealers that testify the colour of the flooring and enhance the beauty of it.
The above mentioned points are some of the ways by which you can deal with damaged travertine and enhance the beauty of your flooring. Your home is a reflection of your personality and thus, it is your duty to keep it clean and organised. Look for a professional and get your Travertine treatment done now.