Water Damaged Hardwood Floors: How Professionals Can Help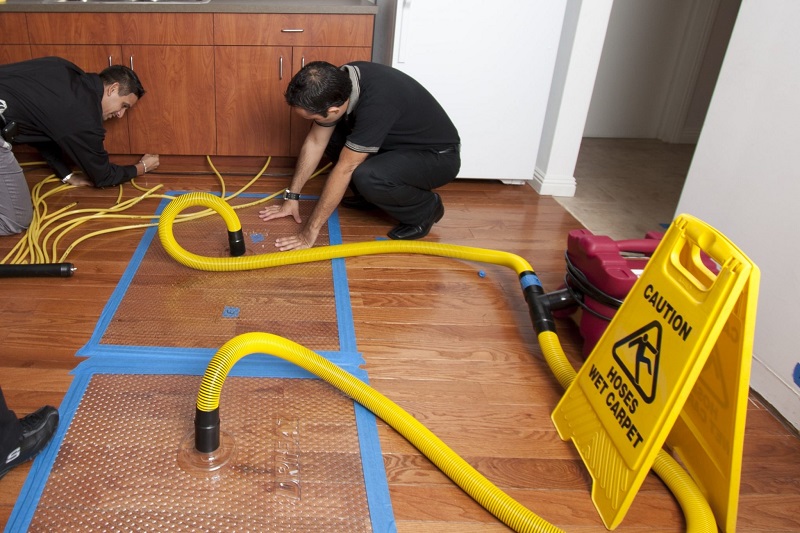 Spilled water.Leaking roofs or HVAC systems.Flood. There are different ways wherein your precious hardwood floors can be water-damaged. If you want to save your floor, it's advisable to seek help from experts in water restoration, District of Columbia as soon as possible.
Signs Your Hardwood Floor Has Been Damaged by Water
Any kind of flooring is susceptible to damage as it's exposed to different elements daily. There's no exception — even when it comes to hardwood floors or floors composed of planks milled from a single piece of timber. Do you think your hardwood flooring has been damaged by water?
You should be alarmed when you notice that there's a presence of dark spots that aren't part of the wood flooring's natural pattern. These spots are highly likely to be a build-up of mold or mildew, which can grow when there's too much humidity.
You should also suspect of water damage once you observe that the edges of the floor planks are raised or bubble upwards, or worse — the entire planks are completely detached from the floor underneath.
Why Hiring Professionals Help A Lot
The basic rule in repairing floors that have been exposed to water is to remove the liquid as fast as possible. However, it doesn't simply end there — you need to scrub it, treat moldy areas, and dry it thoroughly.
In many instances, homeowners consider the case of their water-damaged floors solved after the drying part. But as what many experts in water restoration, District of Columbia have witnessed — homeowners who want to fix their water-damaged hardwoods on their own, end up shelling out unnecessary expenses in the long run. Why? Because they weren't able to properly address the damage.
Below are important reasons why hiring restoration professionals help a lot:
They do more than just cleaning
Water damages on wood flooring is a rather tricky issue. A thorough inspection is especially needed to ensure that the root of the problem is properly resolved. With the help of professionals, you will be giving a long-term solution to your water-damaged flooring. They can even give you tips on how to prevent your floor from being damaged by water. (e.g. The importance of having rags and mats).
They have the equipment
From inspection to water removal to the replacement of damaged planks (if necessary), water restoration experts have the needed equipment to carry out their job accurately, effectively, and efficiently. They also have specialized tools to ensure that humidity has been eliminated from your flooring — which is essential to prevent future damages and repairs.
They are experienced and well-versed in the field
Companies that specialize in water restoration, District of Columbia have professionals — duly trained and experienced — to take on a variety of restoration jobs. Apart from their technical know-how, being tenured in the field give them the advantage in handling the different requests of their clients — may it be clients who or don't have a hardwood flooring in their residential or commercial properties.
Following a flood or a broken pipe incident, it will be wiser to call water restoration, District of Columbia services to get the job done. Contact Water Damage Team today and we'll save you from tons of headaches.