What should I look for in replacement windows?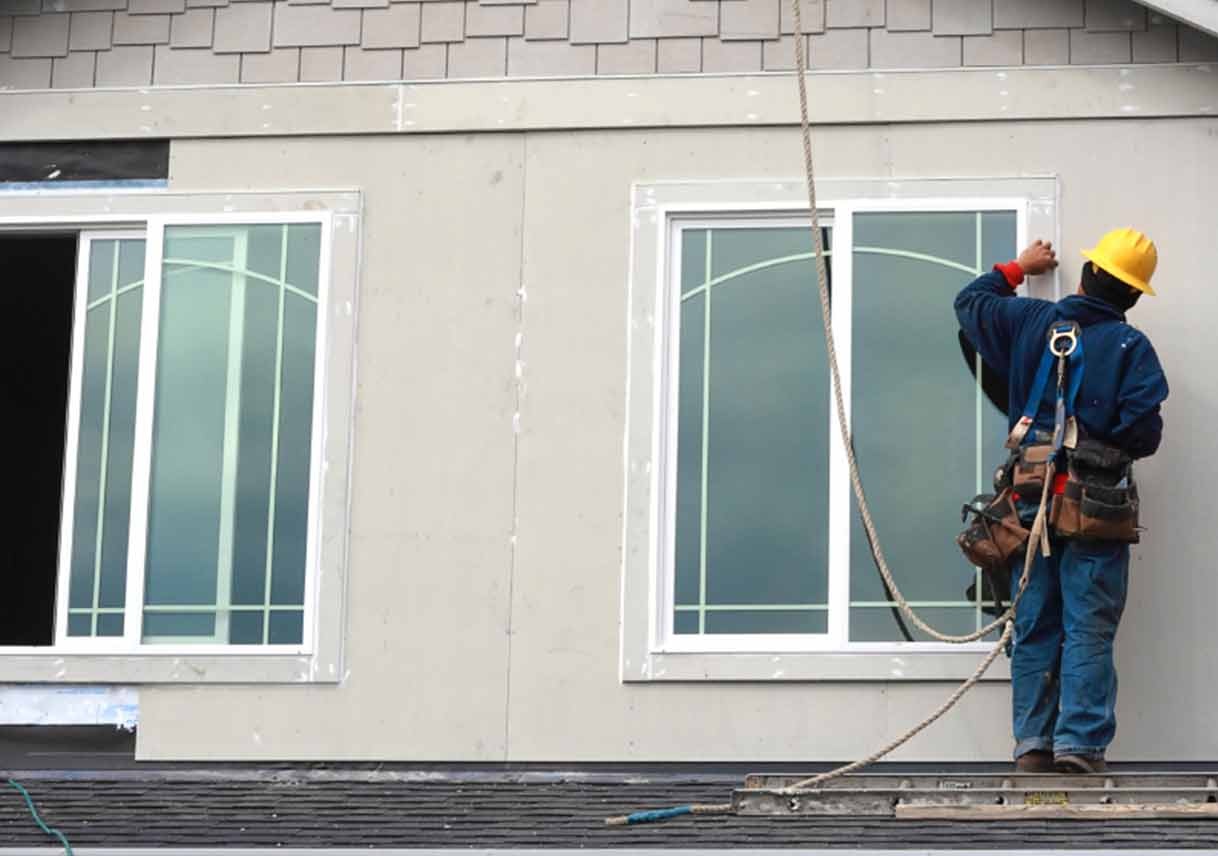 Are you searching for a window replacement guide? If so, this article will help you make an informed decision for your home. We asked our window replacement experts to share some insights on which characteristics you should pay close attention to when purchasing new windows. We came up with the following answers to the most common FAQ about replacement windows. Let's see what you should look for in replacement windows!
FAQ 1: How to determine whether your windows are hard to operate?
 Before we discuss what you should look for in replacement windows, we thought it might be useful to answer a commonly asked question about old windows. So, many people wonder how to determine when it's time to replace windows. And we say that the following aspects can indicate whether you need replacement windows:
Difficulty in operating
Scraping
Condensation
Cleaning issues
Visible damage
FAQ 2: Which is the best material for replacement windows?
Each replacement window option can come with different framing materials. And before you choose one, you should consider the durability of the material, its style, and insulation properties. Most replacement window frames are made from:
Wood, which can offer a natural appearance, sound insulation, and several color schemes
Fiberglass, which is a stronger alternative to almost all window replacement frame materials and can withstand a lot of wear and tear
Vinyl, which offers a sleek appearance and low-maintenance approaches
Aluminum, which is great for its versatility, but it lacks reliable insulation properties
FAQ 3: What different styles of windows can offer in terms of ventilation and natural light?
Many homeowners ask this question since they're not sure about the different degrees of ventilation and natural light they'll receive. We can say from our experience that some of the most popular window replacement styles include:
Single-hung windows are made from two horizontal sashes. The bottom sash opens, and the upper one is fixed. It can provide a lot of natural light during the day.
Double-hung windows are also made from two horizontal sashes, yet both open. These provide more ventilation and ease of use.
Sliding windows offer a lot of styles since they usually consist of two or three vertical sashes. It can offer a lot of light and ventilation based on your home's needs.
FAQ 4: How to determine which window replacement is the most energy-efficient?
When it comes to choosing replacement windows, it is always best to choose the most energy-efficient solution. Overall, you'll discover that most energy-efficient windows are made with two panes of glass and a Low-E coating between them to shield the glass and prevent unwanted temperatures. Make sure you discuss with your contractor this so that you'll receive useful information on the topic.
FAQ 5: Are replacement windows expensive?
Overall, the cost of replacement windows is determined by quality, materials, ease of maintenance, and ease of use. Also, the dimension of your new windows can add up to the cost.
Conclusion
Our experts say that these frequently asked questions about replacement windows can guide you towards choosing the best solution for your home. As always, make sure you discuss your concerns with a professional contractor to receive accurate information on your new windows.