7 Must-Have Features for your Indiana Home in 2022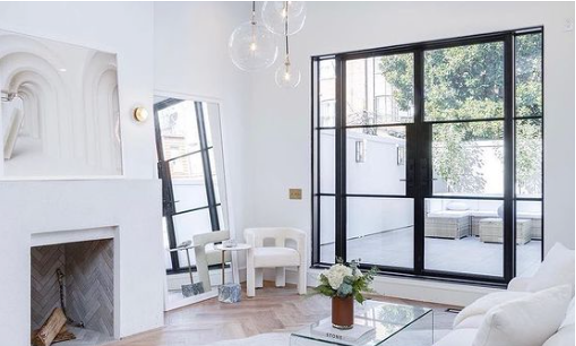 Everyone wants their dream house that has everything they ever wished for. But when buying a ready-made home, it's pretty much impossible to get everything you want, hence requiring you to compromise on some or many aspects. But why get a ready-made house when you get custom-built your own?When it comes to customizing your own home, be sure to hire the top interior design companies such as Space Factor to ensure nothing goes wrong.
If you've been thinking of building your dream home in Indiana, now is the time to go for it. However, don't just go for things that are a common feature in every home. Future-proof your Indiana home by including these must-have features that'll make your home "The Home of 2022."
Here are some ideas for you to consider.
Mudroom
Gone are the days of hanging your water-dripping raincoats and boots outside your home. No matter what the weather is, you want to keep the entrance of your home clean and tidy.
That's why consider investing in a mudroom that stores all your muddy times, such as coats, backpacks, shoes, school project items, sports equipment, and more. And what's the perfect location for a mudroom? Somewhere close to your garage to prevent your home from getting messy.
Master Suite on the First Floor
Don't just think about the next few years when building your custom home. As we said before, future-proof it by planning ahead. For example, if you plan on staying in this home for a long time, then adding a master suite on the first floor might be a good idea. Design it in a way that you feel relaxed as soon as you enter your master suite.
Home Office
Thanks to the global pandemic, many offices in the US have now developed a "hybrid" working model—and it's a good working model that would be going out of trend anytime soon. So, make your life easy, and don't forget to include a home office in your new home plan. An ideal location for a peaceful home office is in your home's basement. Or you can have one on the ground floor and ensure there's a large window overlooking the outdoor space—the perfect way to boost your productivity.
Walk-In Closet
The latest trend is all about designated space, even for your clothes. Consider designing a walk-in closet for your room (if you have the space for it).
Walk-in closets come in very handy for all your storage purposes, whether you're storing clothes, shoes, or bags. Make the most of the space available and keep clutter out of sight—a complete win-win situation for homeowners!
Front Entrance
If you plan to make this new home with the intention of selling it in the future, do everything possible to increase its value, such as installing iron doors. An iron door is one of the greatest ways to maximize the value of your home. They boost your home's curb appeal and increase its value.
One of the most trending iron door styles to consider is French iron door, which has an everlasting appeal. They make an impeccable exterior door that'll last you a good few years.
Patio
Don't underestimate the value of of a patio. No matter how big or or small it might be, make it a point to include one. And when making a patio, consider a patio door that allows you to enjoy the outdoor views while you're indoors. You can opt for  iron sliding doors or iron accordion doors to maximize these views and let in more sunlight into your Indiana home.
Wine Cellar
Do you love collecting wine samples and sharing your favorite wines with friends and family? Then having a walk-in wine cellar to show off your possession is a must-have feature for your Indiana home. And since you're building a customized home, it can be as small as a closet or as big as a proper room.
But don't forget to accentuate your wine cellar with the perfect wine cellar door made. You can consider solid iron interior doors or pocket doors for a smaller area.
Consider the Leading Iron Door Manufacturer in Indiana
These are just some of the different uses of iron doors for your custom-built Indiana home. You can also consider using steel interior doors for open and well-ventilated spaces. But whatever you decide, steel or iron, there's only one manufacturer whose work we can trust: Pinky's Iron Doors.
They are one of Indiana's most elegant and sophisticated iron and steel door manufacturers. Their exquisite work speaks for itself as it features fine craftsmanship and high-quality material. They do everything from ready-to-install interior and exterior doors to custom-built steel and iron doors.
Visit their website now to learn more.
About the Author
Karl M. is a leading architect in the US who has spent decades building some of the finest properties in Indiana. His recent work revolves around making a future-proof home that's good for the environment. He also helps first-time home-builders make suitable investments by guiding them about architectural dos and don'ts.