How Environmentally friendly is underfloor heating?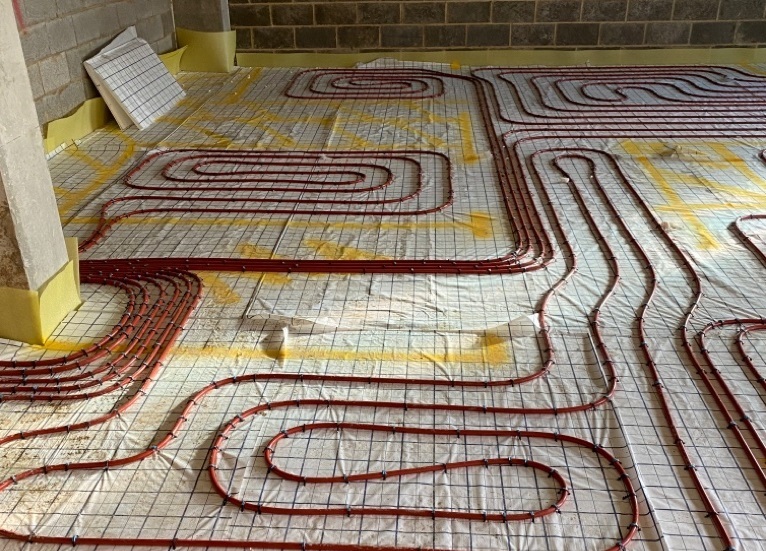 If you are considering installing underfloor heating in your home or commercial property, you may be wondering how environmentally friendly it is. Below you can find some common information on underfloor heating and whether it can be considered an environmentally friendly choice for your home.
Is underfloor heating environmentally friendly? 
The short answer is yes! Underfloor heating is actually quite environmentally friendly. Underfloor heating is an excellent choice and makes for a sustainable option that can actually have a significant effect on a buildings carbon emission. The low energy and low voltage aspects of underfloor heating are also a big bonus with today's ever rising living costs. The rising warm air allows even rooms with high ceilings to be kept at a continuously warm temperature.
What are the plus points of underfloor heating?
Underfloor heating has many plus points. First of all, it is aesthetically pleasing to the eye. A home with underfloor heating will often look significantly more modern and attractive to today's home buyers. Underfloor heating allows for a modern and sleek home decor style thanks to the lack of space-stealing radiators. Underfloor heating also makes a property feel more spacious and open plan.
Underfloor heating gives the home a cosy and welcoming vibe, thanks to the ability to control the temperature to a much better degree. You can even get an app on your phone which allows for easy and quick adjustments when you aren't home. This is a great option for those who work long hours and want to set the perfect heating temperature for when they return home after a busy day.
Underfloor heating is relatively easy to install and can be added to your home during the new-build stage or at any stage of renovations. An experienced fitter will be able to install your underfloor heating without too much time or mess. This is ideal for new homeowners or those wishing to make fast and energy efficient updates to their property.
Underfloor heating is also a great choice for commercial buildings and businesses. This modern and sophisticated flooring option will leave plenty of space for staff desks and storage. Underfloor heating also allows you to manage the temperature to ensure that staff don't get too cold during winter months.
Is underfloor heating warm enough in the winter? 
As the weather begins to turn colder, you may be wondering if underfloor heating will be warm enough to heat your home through the winter months. This type of heating is actually a great choice for winter, and you don't have to use it throughout your entire home. You could install your underfloor heating in key areas of the home such as the kitchen and bathrooms where you want it to stay warm underfoot.
Families with young children may find this an especially good option for bath times and on chilly mornings. Thanks to heat rising upwards from underneath the floor, you will experience a warm and cosy atmosphere. Just be sure to pick a reliable company to install and advise on your underfloor heating options!
Fastwarm® is the leading online seller in the UK of underfloor heating, serving both the consumer and trade sectors. For more information and to browse the extensive range of underfloor heating products online, please visit our website today: https://www.fastwarm.com.