What are the best types of blackout curtains?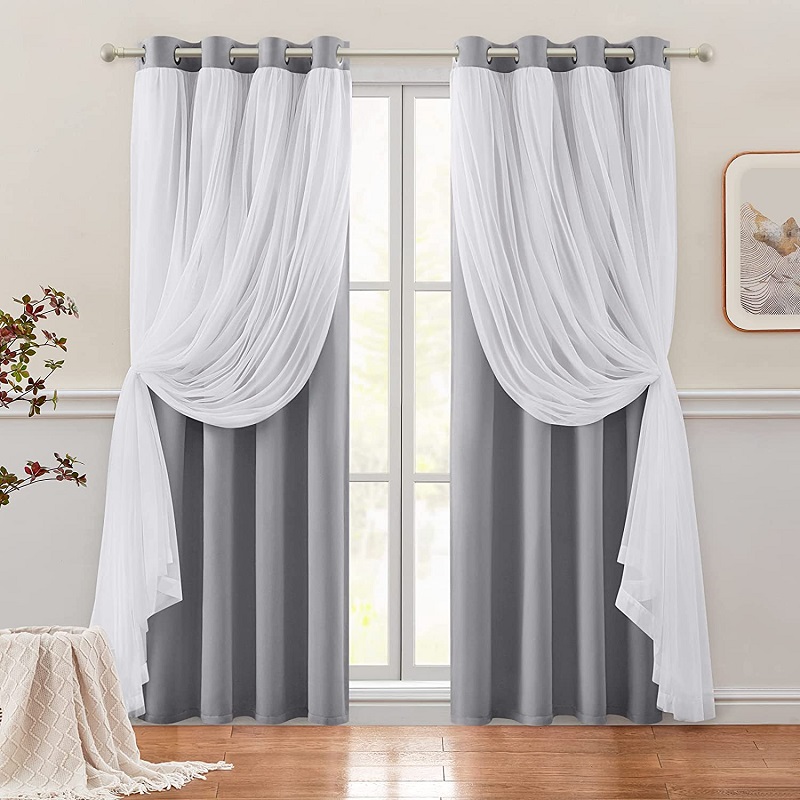 Do you want to get your little one to nap during the daytime? If you are looking to install blackout curtains, have a look over this guide which is totally about blackout curtains. These curtains are said to be a great addition to contribute to a better night's sleep and enhance your sleep environment. Blackout curtains help provide insulation and noise reduction by fully blocking out light. These curtains are a great option when you are looking for nurseries, bedrooms, and people who have night shifts and sleep during the day. They are the best curtains and completely block out sunlight from entering your space. Blackout curtains are the best option for those who are struggling to sleep and have outside light sneaking into their bedroom.
Types of blackout curtains
2 types of blackout curtains are commonly used. They include,
Rod pocket
The style in this type of blackout curtains includes,
NICETOWN Complete 100% Blackout Curtains
Complete 100% Blackout Curtains
most highly reviewed blackout curtains on Amazon.
made from polyester
come in 11 solid shade options
come in six lengths and two width options.
These are heavyweight curtains, a sewn-in black liner
adds an extra layer of light blocking.
These curtains have a rod pocket and are designed to fit curtain rods
To have extra length to the fabric, they can be hung from rings and hooks.
Found at reasonable prices
Grommet
The style in this type of blackout curtains includes,
Deconovo Room Darkening Thermal Insulated Blackout Grommet Window Curtain
This type most come with an insulating quality
They are also an affordable option in curtain perfectly designed to block out light, muffle outside noise with insulation
This type of curtain has an extra layer of insulation which could mean lower energy costs. You do not need to blast your heat or AC. These curtains keep your room at the temperature you like.
Each panel of these curtains has six silver grommets hanging on a rod.
For the maximum blackout people might prefer the darker shades. For instance, black and navy blue.
These blackout curtain comes in three flexible size options.
This type of blackout curtain is very thick to touch with and has a high-quality look.
These blackout curtains help regulate the temperature. It blocks out the airflow in colder months providing insulation while on hot days it blocks out the harsh rays of sunlight providing a cooler environment inside.
VERSAILTEX 100% Blackout Bedroom Curtains
This type is the best option for night sleeper
These curtains are polyester heavy-weight curtain
They usually come in three lengths
15 colors are found in this type of curtain.
Jet Black, Chocolate Brown, or Navy Blue are commonly chosen by the people who continuously sleeps during the day
Moreover, the four more styles are,
Pottery Barn Kids Evelyn Linen Blackout Curtain
Wayfair Basics Solid Max Blackout Thermal Grommet Curtains
Birch Lane Furst Solid Blackout Thermal Rod Pocket Curtain
West Elm Worn Velvet Curtain