What Are The Top Benefits Of hiring Furniture Polishing Experts?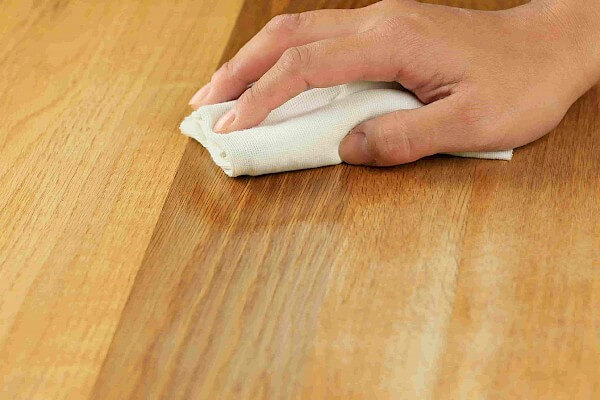 Every home needs periodic finishing; after all, this is what makes it a 'home sweet home'. Whether it is differently colored walls or fancy paintings, everything would be incomplete without furniture. But what about keeping the furniture well-maintained? It is, of course, periodic furniture polishing.
Keep in mind that neglecting their upkeep for a long can cause damage and stains to the furniture. And its luster and shine can only be maintained by hiring furniture polishing experts.
In this blog post, we'll discuss the reasons why you should hire a professional furniture polisher. So, stay tuned.
1. Furniture Polishing Experts Use The Best Tools
Polish longevity is highly dependent on the use of materials and equipment. Experts have a better understanding of how to use great and satisfactory tools for specific surfaces. If you are doing furniture polishing at home, you may get confused about choosing the type of polish. So, it is advisable to always hire professionals in this field and let them do their job efficiently.
2. They Save You From A DIY Goof-Up
When it comes to doing furniture polishing yourself, having the right supplies is essential. Not every individual has the right information about using the right furniture polish. Overusing the polish, for example, can badly damage your furniture. Therefore, always opt for professional furniture polishing experts to prevent yourself from extreme losses.
3. An Experienced Polisher Does Work On Time
One of the biggest benefits of hiring furniture polishing experts is timely project completion. Yes, not only do they complete the project on time but also handle the customers very politely. With their skilled techniques, they can transform any worn or old furniture to its original state. They are also very careful about your health. This is why they always prefer to work in open spaces and suggest wearing masks. They can recover old, antique pieces of furniture within no time.
4. An Experienced Wood Polisher Ensures Safety & Hygiene
Furniture polishing can be a messy task. We might realize this only once after the polish work has started. However, experts are aware of furniture polishing and ensure complete safety and hygiene. They cover up the floors to avoid any stains, apply only the required number of polish coats, and always use the right brush. Hence, they relieve customers from a deep cleaning process.
5. A Scheduled Revisit
Any piece of furniture needs timely look after. If you want to save your furniture from wear and tear, a scheduled revisit is a must. Furniture polishing experts offer reliability as well as share grievances after the job is complete. Once they've completed their task, they will visit your place in a stipulated time for a re-check.
As furniture requires constant upkeep, reaching out to professional furniture polishing experts is definitely a wise decision to keep your old furniture looking brand-new. Also, you can be assured of quick project completion with other perks like safety and sanitation.