What does annual boiler service include?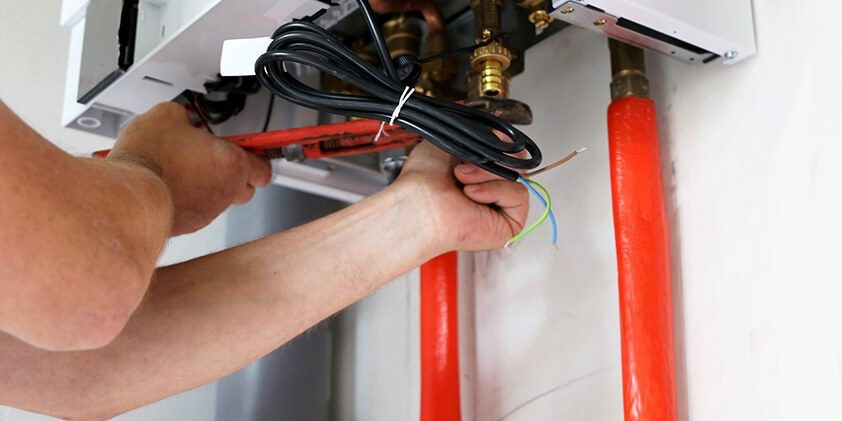 Many people ask, what is checked during a boiler service? However, that should not be the question to ask if you carry out regular boiler service and if your boiler has yet to reach its expiration period. Meanwhile, annual boiler service is crucial to your boiler's performance and your health.
When you hire a service company for annual boiler service, it will help if you knew what the servicing involves. The following are steps involved in the boiler service.
1. Visual Inspections
The first step involved in annual boiler service is the physical or visual inspections and assessment of the boiler to ensure that it meets the best industry standard. The visual inspection involves checking for:
Water leaks
Possible signs of stress such as loosen or removed bolts and nuts
Signs of poor-quality installation
Signs of overheating
Closeness of combustible items to the boiler
Assessment of the electrical cables
External or physical damage to the boiler
2. Boiler Efficiency Inspection
The annual boiler service must test the boiler's current efficiency to ensure that it is in a suitable working condition. Here are the steps involved in this test:
The boiler should be started and left to run for a few minutes to detect if it shows a sign of a fault.
The boiler components can be examined after removing its casing. Parts such as the heat exchanger, burner, main injector, and spark sensor probe would be checked.
Gas rate will be measured or gauged to know the volume of gas the boiler uses. This is expected to be within the recommended range by the manufacturer.
Accurate combustion will be evaluated by measuring the combustion within the boiler. The gas valve may be adjusted if necessary.
3. Boiler Safety Checks
The annual boiler service will check the overall safety of the boiler by undertaking the following steps:
Check if the boiler is stable through the correct and tight-fitting of components t parts.
Ensure there are no leaks by checking the case seal and boiler's rate of combustion.
Clean the interior of the boiler casing and boiler components
4. Ventilation Gas Safety Checks
Also, part of what is checked during a boiler service boiler service is the condition of the air vents, chimneys or flues. A spillage test should also be undertaken to prevent safety hazards.
5. System Pressure Checks
Before the annual boiler service is concluded, the working pressure will be checked to ensure that it works within the safety margin. This is crucial as it affects the overall performance of the boiler. If required, necessary adjustments will be made.
Takeaway
The above is what is checked during a boiler service. A good service company will undertake these steps to ensure that boiler is running optimally and safely.