Best Fabrics Used In Bed Sheeting | Described!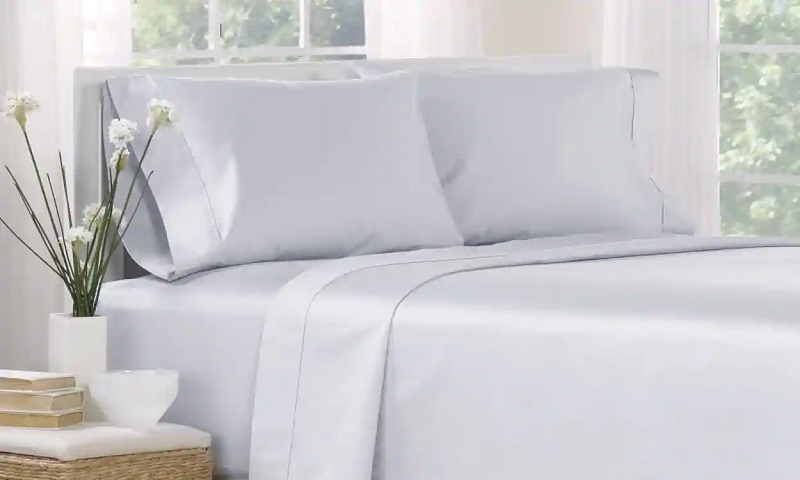 Bed Sheeting plays a crucial role in enhancing your comfort and giving your bedroom an aesthetic look. There are several types of fabrics used to make a bed sheet. Sometimes, it becomes a perplexing task to choose the best for you. However, when you know about these fabrics in detail, you can make a well-informed decision when picking one for your bed. Reading this post until the end can help you to learn about these fabrics and their salient features. Let's proceed further!
Bed Sheet Fabrics with Their Quintessential Features
1: Cotton
Cotton is one of the most common fabrics used in making bed sheets. They are durable, and you can find a wide variety of cotton bed sheets online. They are the best when it comes to their summer utility. It's breathable, comfortable, and great for the skin.
2: Linen
If you want to look for durability, then linen bed sheets can be the best bet for you. They are very strong and durable and offer great value for money. It is made using the flax plant and dries faster than cotton.
3: Bamboo 
Bamboo is found in the form of natural fiber. The fabric made out of this fiber is durable and long-lasting. It is also one of the most used fabrics, thanks to its silky, soft, and breathable qualities. Furthermore, the sheets are low-maintenance.
4: Satin
Satin sheets are known for offering a pleasant tactile sensation. It is very soft and keeps you cool, which makes it a highly preferred choice for summer nights. It does not stick to the skin as if there is a pleasant repulsive force working between the skin and the sheet to keep you cool and comfy.
5: Polyester
Polyester is a synthetic fabric that is durable and inexpensive. It is made of lightweight fiber that is resistant to wrinkles. When making bed sheets, it is usually combined with other fabrics, such as cotton, but they are less breathable when compared to cotton. Therefore, they are not preferred when it comes to the sheets for small kids.
Final Words!
This post elaborates on different types of fabrics and the qualities related to them. Now that you have made your choice pay a visit to Manchester Collection's official website and choose the best bed sheeting from your preferred categories.