Types of blinds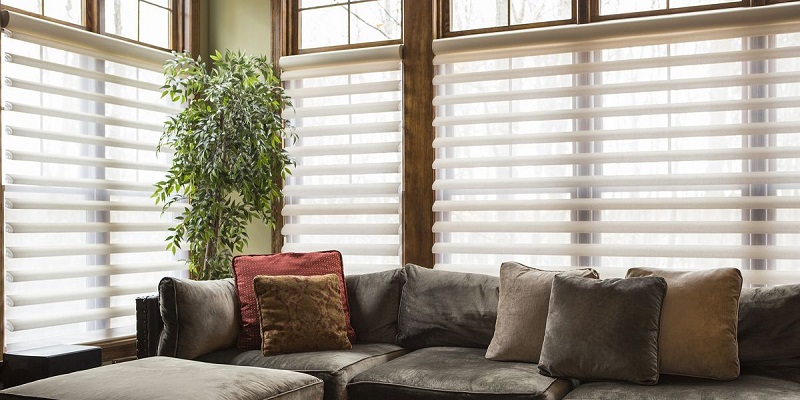 For many, blinds are only decorative in homes and offices. However, they offer much more than just improving the aesthetics of the place. It can become an excellent lighting control system, and even the professional locksmith recommends LA custom blinds from Master Blinds, Custom Blinds, and Shades Business in Metro LA to optimize the security levels of a property, as we will announce later.
Alicante
These are the classic roller blinds, which were made of wood initially. However, you can find them in other materials, such as plastic and PVC.
This type of blind is commonly used not only for windows but also on exterior doors to protect them from discoloration caused by the sun's rays; it also insulates glassware or on the upper part of the walls that form terraces or balconies to provide some shade and help reduce temperatures.
Wood
Wooden blinds have been the favorites of many homes because they add elegance to the rooms and help control access to sunlight and sounds. In addition, they are timeless, so if you practice good maintenance, you can use this accessory for a long time.
It is critical to emphasize that this blind must be cleaned dry. In this way, the attack of moths and other insects is avoided, as well as any imperfection.
Security
is an element of protection for all properties, whether homes or businesses. One of the benefits of security shutters is that they perform the functions of a traditional blind while also providing security at critical points in the property's access.
They are made of materials that offer excellent resistance to possible attacks or manipulations, last over time, and withstand inclement weather.
Roller
It is one of the most modern models on the market. It consists of a fabric rolled into a roller, thanks to a mechanism that allows it to be adjusted to different heights without being completely open or closed.
They are very economical; you can block the sun's rays and find various colors and materials.
Smart
It is one of the advances in technology, specifically home automation. It consists of a system of blinds connected to the electrical network and can be controlled through a switch or with the help of a mobile device.
Another helpful advantage is that you can program the blinds to open or close at a specific time. It favors energy savings and can mislead thieves looking for private homes to rob.
Venetian or horizontal
is the most used in homes and offices because of its ease of installation. The slats are made of PVC, wood, or aluminum and can be raised or lowered using the cord and extended, folded, or rotated so that you can make all the necessary adjustments for your comfort in the room.
Vertical
It consists of slats of fabric, PVC, aluminum, or plastic that move along rails and allow 180o rotation, so you can control the sunlight and privacy you want for your home.
You can see the resemblance to Venetian blinds, except that the slats are arranged vertically.
Mallorcan
Majorcan blinds are made up of horizontal slats organized in the windows you want to protect, regardless of the frame's dimensions. You can adjust them, so they let in as much sunlight and air as you like.
Majorcan blinds have different styles: folding, sliding, and folding.
Initially, these blinds were made of wood; currently, you can find them in other materials such as aluminum or PVC.
Metallic
These are an alternative for your property; they are modern and timeless and will bring a minimalist style to your home. You will be able to control the amount of light that enters your rooms.
They are straightforward to clean, resistant to mold, and not affected by water or steam, so they will not deform.
Adjustable
The adjustable blinds have a traditional roller system, with the additional advantage of allowing the slats that make them up to regulate the light inside the room while also favoring energy savings by reducing the heating of the glass.