What are the benefits of pressure washing?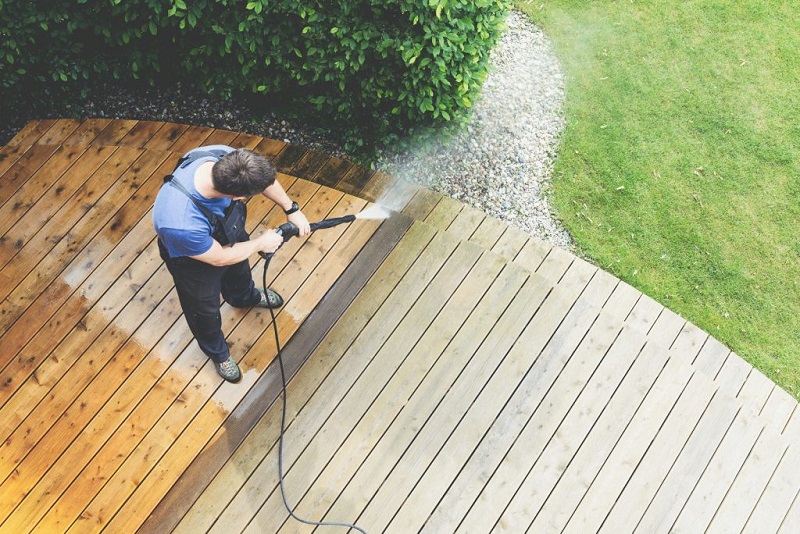 Power washing is an excellent approach for any home. And if you're wondering why we've got plenty of benefits of pressure washing. Besides keeping your house clean, it can prevent serious damage and health problems. If you're not convinced your home needs power washing, keep reading this text. Next, we share our favorite benefits of pressure washing. By the end of this article, you'll be ready to clean your home with professional help!
#1 Proper maintenance saves you money in the long-term
One of the top benefits of power washing is that maintenance saves you money. You should consider pressure washing as a way to prevent costly repairs and keep your house properly maintained. Keep in mind that power washing is less expensive than repainting your home's exterior walls.
#2 Power washing is your ally when it comes to preparing your home for painting
If your goal is to repaint, refinish or resurface the exterior of your home, you should know that p0resusre washing is your ally. A major benefit of power washing is that it removes all dirt and grime. This offers an excellent surface for you to paint or refinish the exterior of your house.
#3 Professional washing prevents serious damage to your home's walls
Another advantage of power washing is that it prevents serious damage. For example, during the winter, the moisture can lead to stains and damage to the exterior of your house. As a result, mold can grow and feed on the paint. It is worth mentioning that crevices are susceptible to dirt and grime accumulation. So, the best approach to keep your home safe from damage is to consider pressure washing. This will remove all dirt and restore the health of your home.
#4 Power washing supports the health of your family
Did you know that 20+ million adults experience seasonal allergies? Well, mold spores and dust mites are the main triggers. And you can easily save yourself from an uncomfortable situation by power washing your home. We recommend you regularly clean the exterior of your home to remove allergens and kill fungus. This will keep you and your family safe from harmful bacteria.
#5 Pressure washing is eco-friendly
Many people believe that pressure washing comes with excessive water consumption. The truth is an EPA-certified power wash service uses biodegradable detergents and eco-friendly solutions to clean your home. It is a fast process that won't interfere with your grass, plants, pets, or kids' health.
The bottom line
As you can see, power washing your home has attractive benefits. We recommend you consider pressure washing as part of your maintenance routine. It saves you a lot of time and money while keeping everyone in your house safe and healthy.