How a metal tool shed makes it easy to prepare for autumn and winter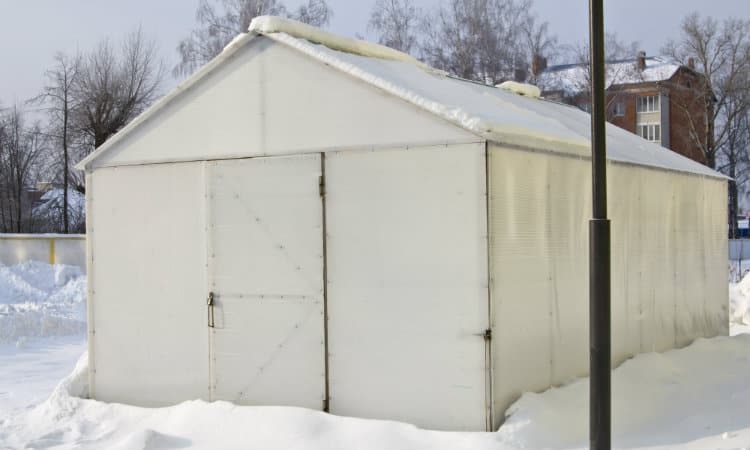 As we approach the end of summer and autumn begins to take hold, you might be considering the best time and approach to sorting out your garden and shed for the winter months. This seems a natural time of year to reassess and to clean out your metal tool shed, as you are not likely to spend as much time in your back garden or yard in winter, as you are during the warmer months. It could be that you don't use your shed at all over winter or that you just need to tidy things up so that certain tools and other items you might need during winter are easy to grab as and when you need them.
By following the simple steps below, you can ensure that your metal garden shed stays clean and tidy, whether you use it as secure bike storage, for your gardening equipment and tools, for garden furniture, or for anything else you want to securely store away. A metal garden shed is much easier to maintain and keep clean than a wooden shed or a plastic one. Still, follow these simple steps to keep things nice and tidy:
Durable and secure
What you want from a garden shed during winter is that it is secure and durable. A metal garden tool shed is certainly that. It is built to last and designed to be very difficult for any criminal to break into. If you are putting items away for winter, they will be safe in a metal garden shed.
Store heavy duty items
For bigger garden items, such as a lawnmower, gardening tools and equipment, power DIY tools, or a bike, a metal garden shed provides a secure storage solution. It also has quality flooring, made from heavy-duty materials that makes it a good place to store such items.
Easy to clean
Metal garden sheds are pretty low maintenance for most of the year, a quick wipe down is enough at the end of the summer months when you might have used the shed a bit more than the rest of the year. Look around the edges of the shed, trim back any bushes and trees, remove any leaves, branches, roots, or other bits that might grow out of control during the autumn and winter months should you do nothing about them.
Warranty
Buying a metal tool shed from a respected supplier that provides a two year warranty will give you peace of mind. Built to last for years, a metal shed with a warranty gives you that extra layer of protection should the weather worsen during the winter. Don't expect to experience any damage though with a quality-built metal shed.
Weather resistant
Metal tool sheds are built to be durable and robust. With a metal shed, you are less likely to come across problems that need repairing due to the elements, as you would with timber. This isbecause a metal shed is more durable and low maintenance in general. It is also built to withstand the worst weather during winter.
A garden storage shed is the perfect addition to any garden or back yard. It provides you with the secure means to store away much needed and expensive items such as DIY tools, gardening equipment and tools, paint, seeds, bicycles, and a whole host of other items.  Following a methodical step-by-step process to prepare your metal tool shed for the autumn and winter will help you to keep everything safe and secure.